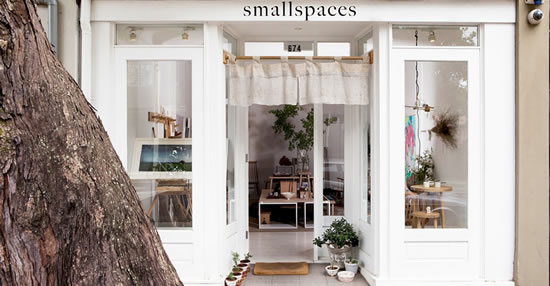 Small Spaces has a web store!!! I'm sure there will be a few glitches as the learning curve has been steep so I thank you in advance for your patience. To celebrate we're offering free delivery within Australia for the first month.
As many of the pieces are hand made and therefore unique, the biggest challenge will be keeping the store up to date. Please know that I'll be doing my best and if ever you have any concerns please don't hesitate to contact me on sarah@small-spaces.com.au or at the store
Of course no virtual experience is as satisfying as it's physical equivalent however in this age of interconnections I've been thinking about how to make it as full an experience as possible for those who can't get to the store.
So I've had an idea I'd like to trial..PERSONAL SHOPPING VIA SKYPE!
Here's how I think it might work. Email me to arrange a time and send your Skype address. I'll call via Skype at the time and then take you on a personal tour of the shop and current stock. It won't take long as the shop is not very big. It would be as close as possible to the in store experience (right down to Bunny chasing skateboards in the background and perhaps people sitting around drinking tea) You could ask questions along the way and place an order at the end if you wished.
Regardless, I hope you enjoy your experience of Small Spaces no matter what form it takes.
Sarah